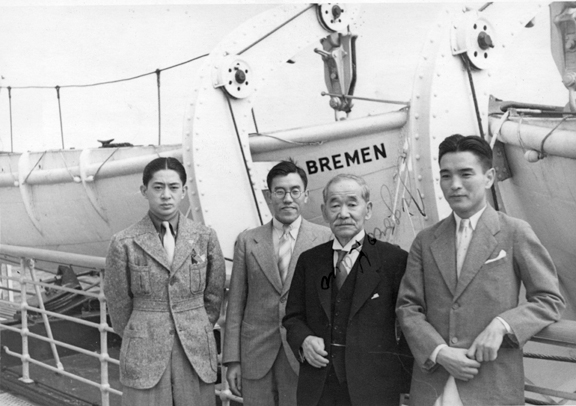 2011.64.1.48
Do you know these three men on either side of Dr. Jigaro Kano (in black)? Because we don't. What we do know:
Date: Before 1938
Title:
Dr Jigaro Kano and Three Others on a Boat
Institution: Nikkei National Museum & Cultural Centre
That is it! What can you tell us?