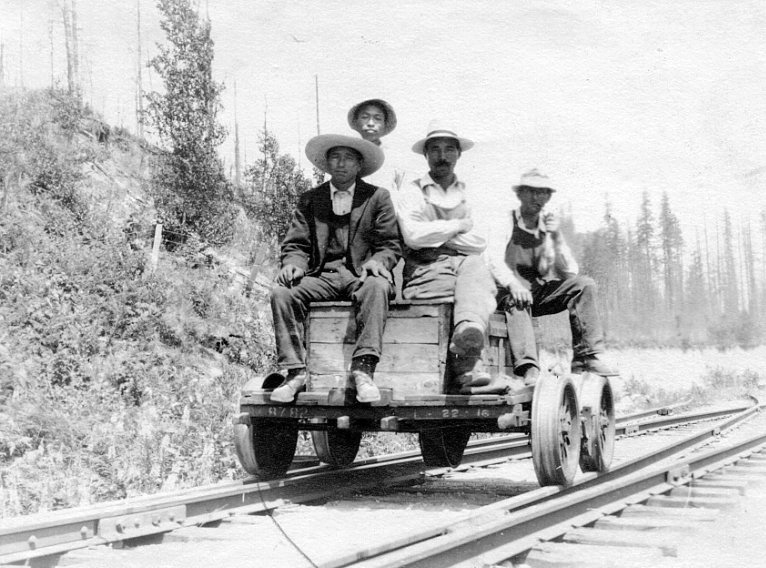 1992.32.43
Do you know these four men riding on a rail cart? Because we don't. What we do know:
Date: Circa 1944
Title:
Four Men on a Rail Cart on the Canadian Pacific Railroad in Schreiber Ontario
Institution: Nikkei National Museum & Cultural Centre
That is it! What can you tell us?