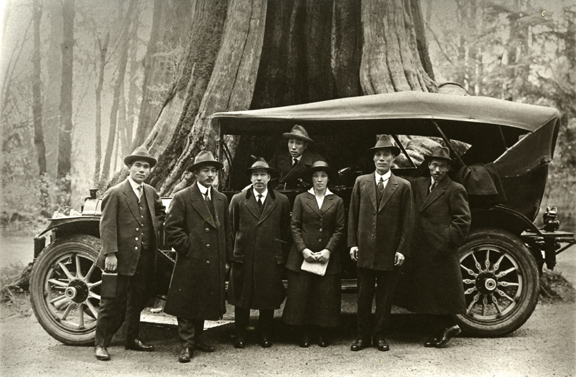 2010.23.2.4.187
Do you know these men and women posing in front of a convertible car in Stanley Park? Do you know when this photograph was taken? Because we don't. What we do know:
Date: ?
Title:
Outdoor Portrait of a Group of Men and a Woman Standing in Front of a Car and Large Hollow Tree Trunk at Stanley Park; Vancouver, BC
Institution: Nikkei National Museum & Cultural Centre
That is it! What can you tell us?